custom set of wall blocks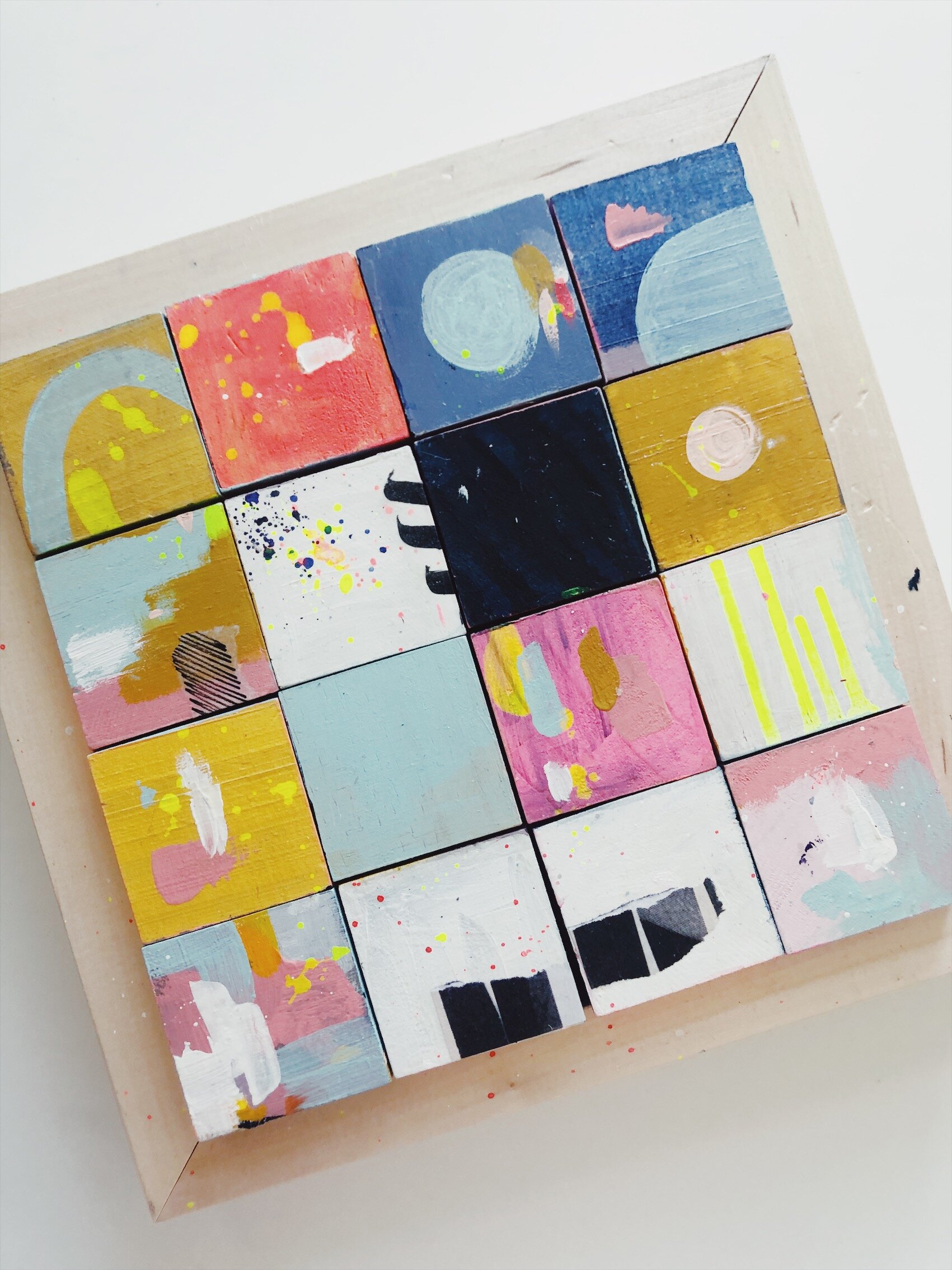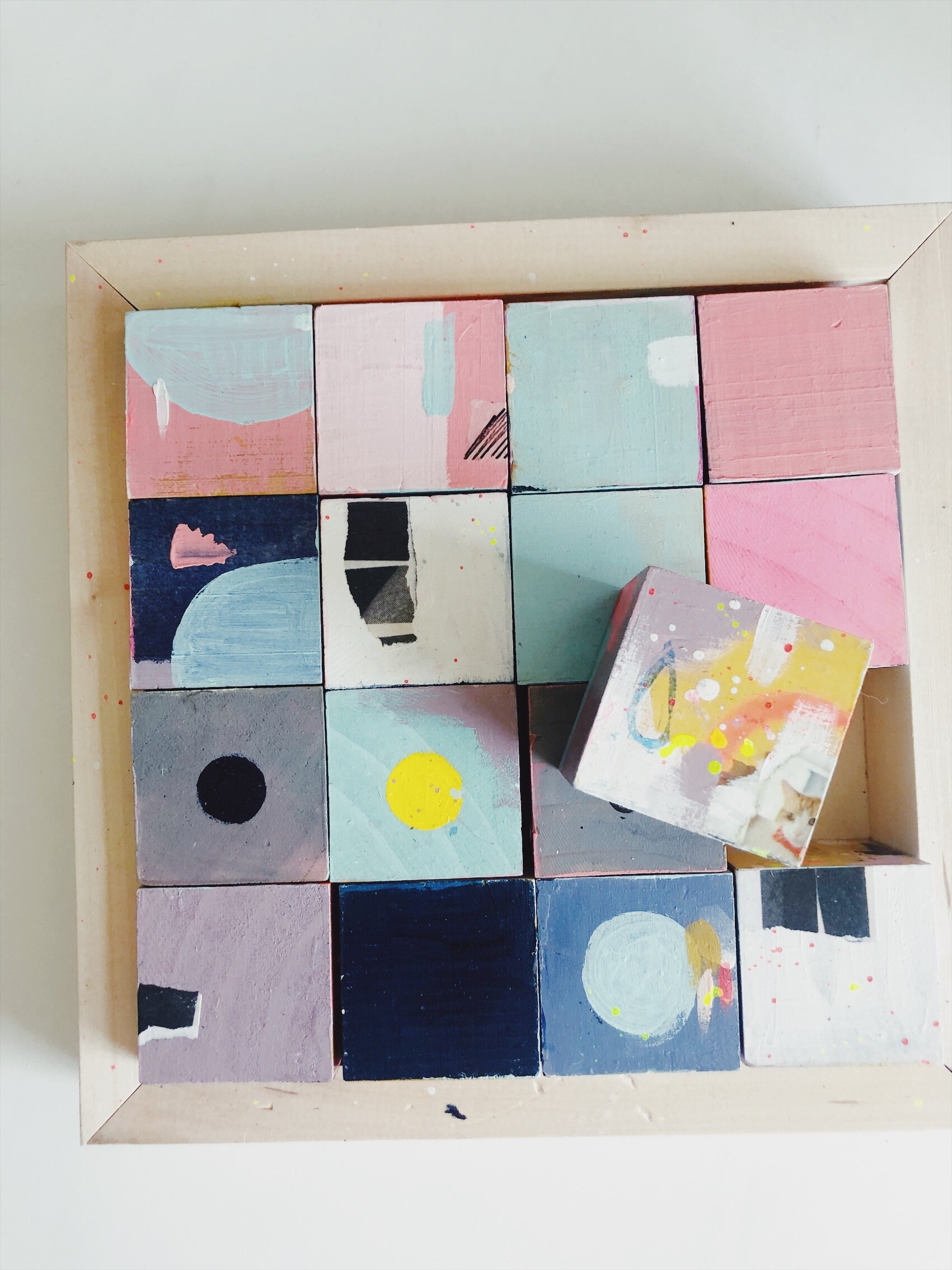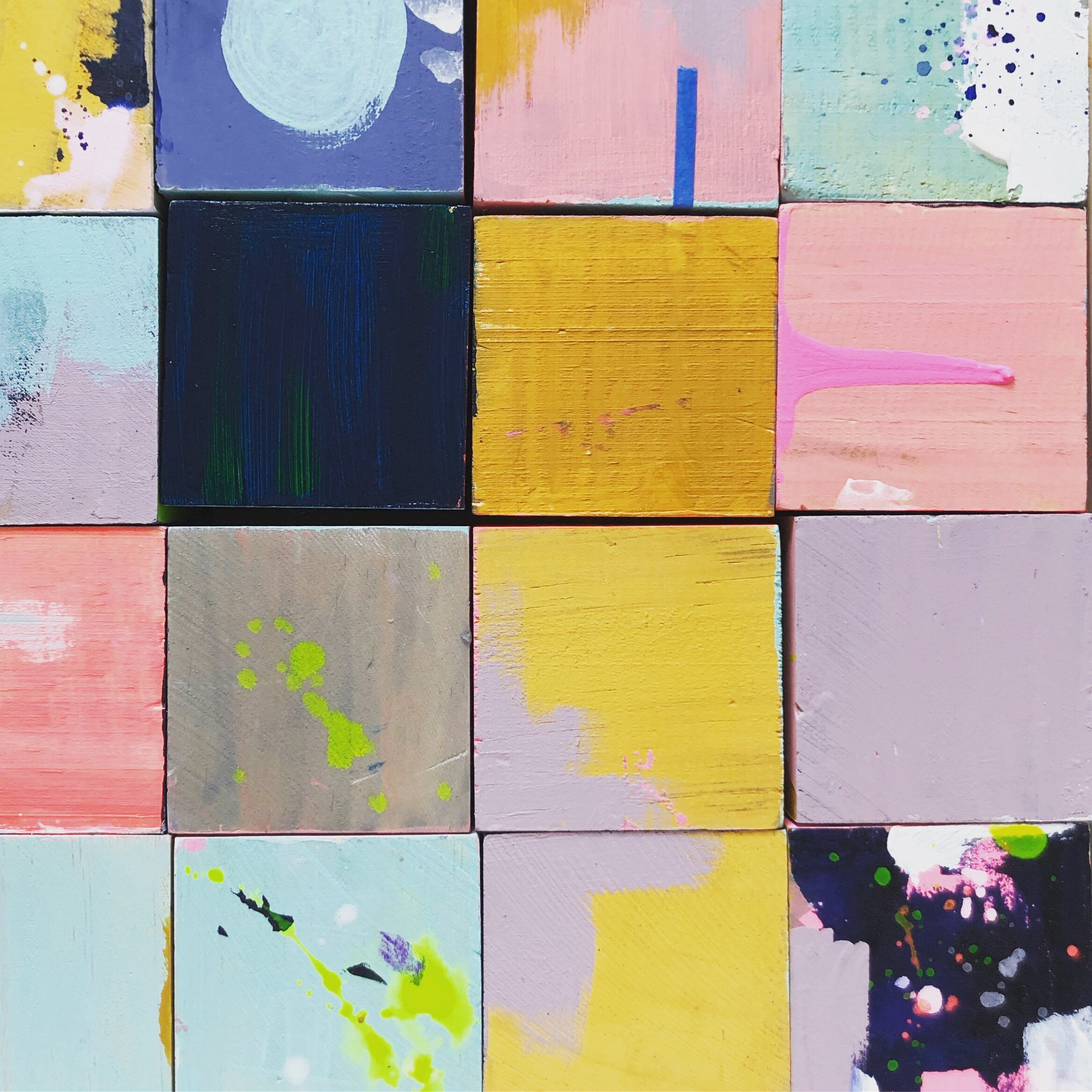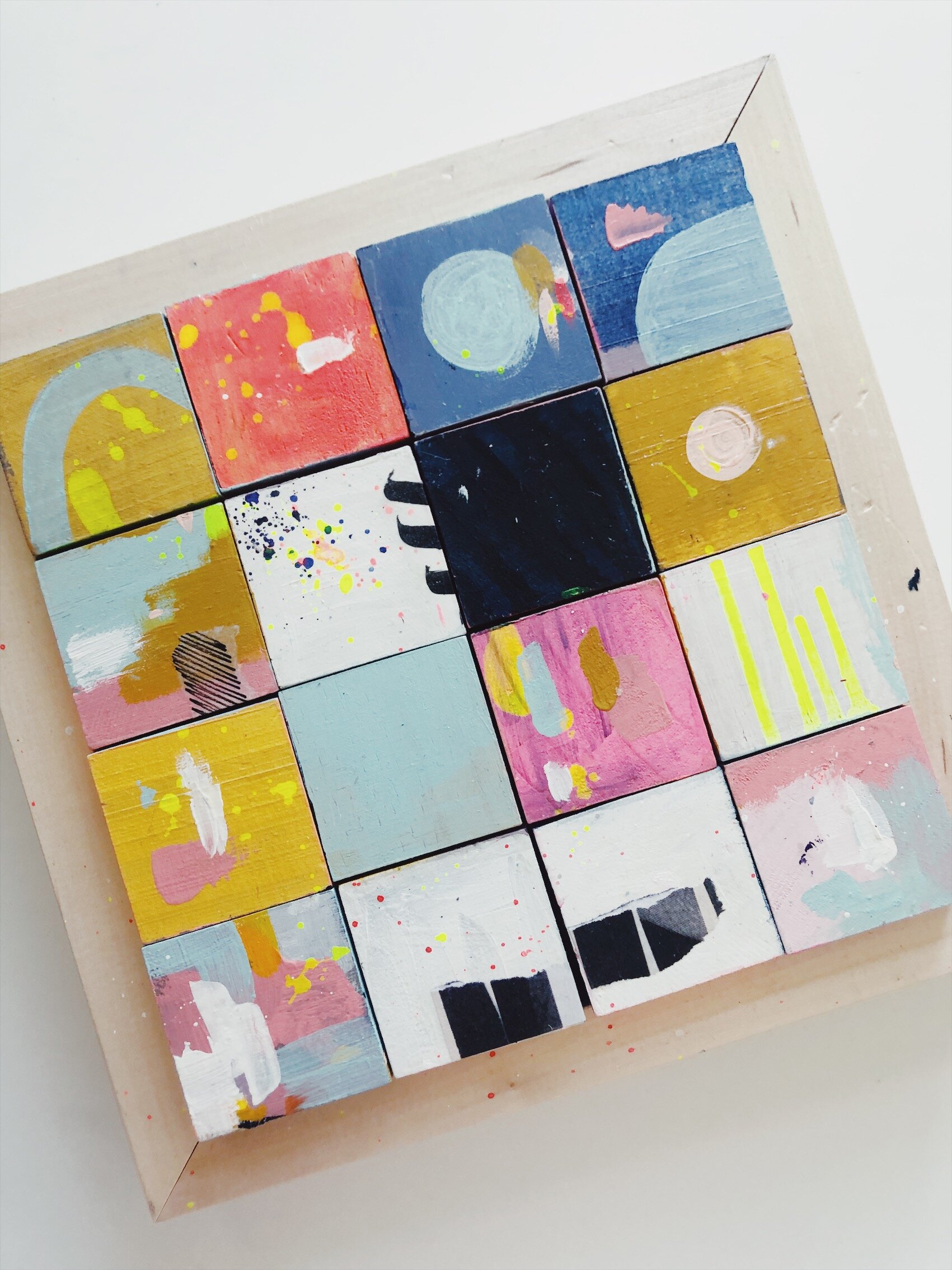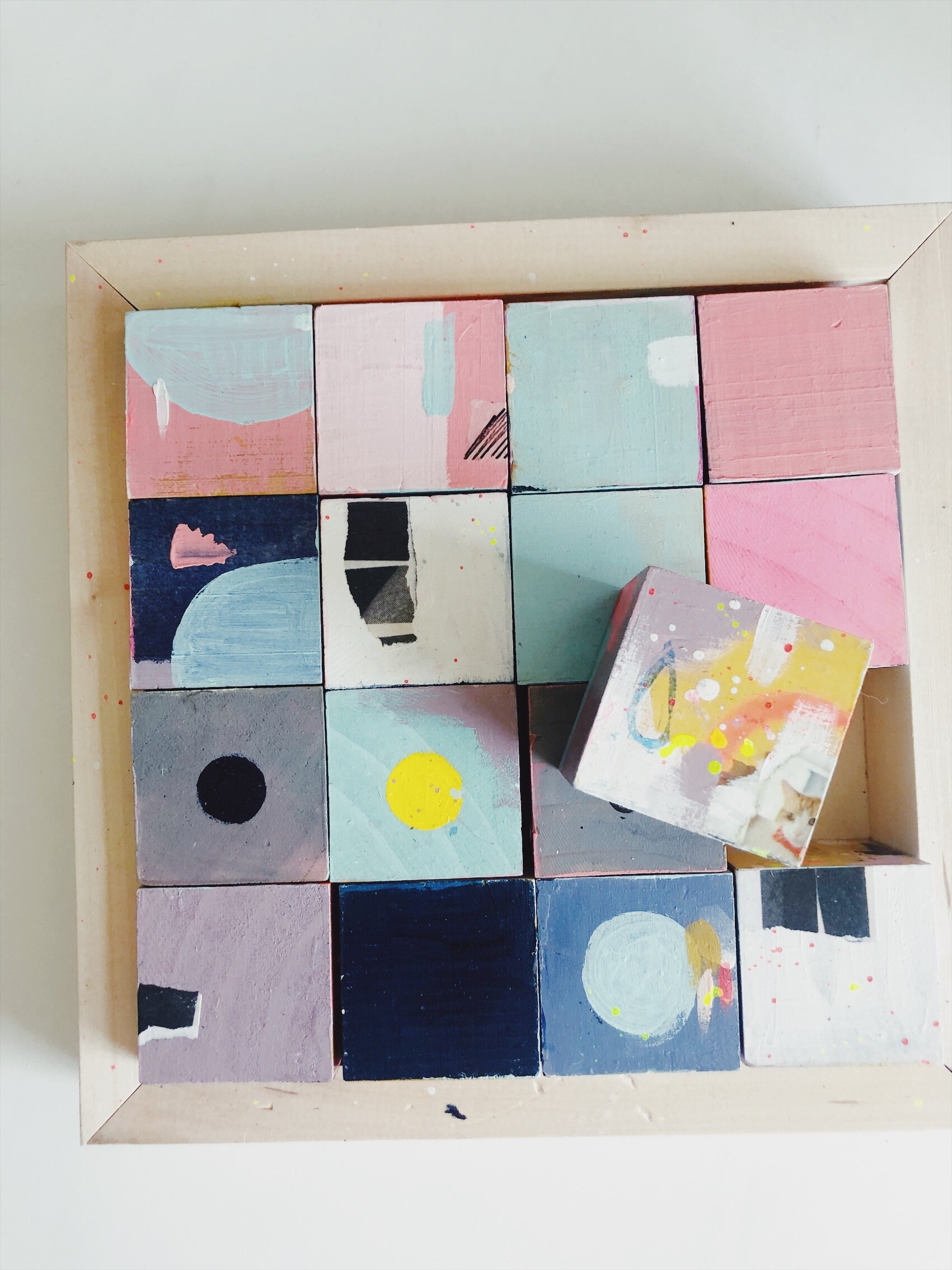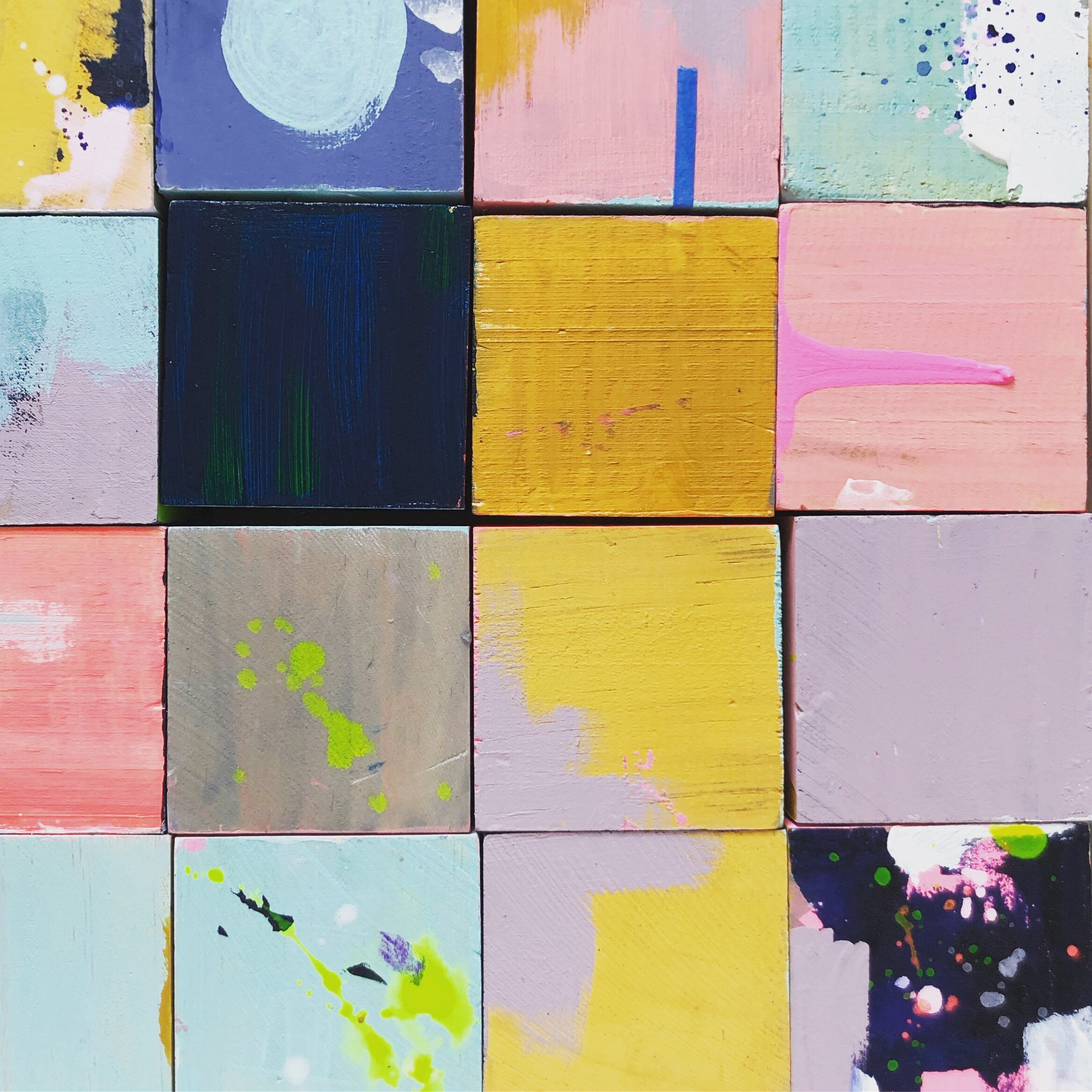 custom set of wall blocks
offering only 5 of these custom wooden block sets to start. One of my favorite things that I've created, these sets of 16 hand painted + collaged 2"x 2" wooden blocks set into a cradled 10"x10" wooden sleeve make the perfect gift for that special kiddo (or adult). What is the most fun about these sets, is that you can hang it on your wall when not in use as an abstract ever-changing art piece! .
Now listen, these are painted and collaged and then set with an acrylic glaze. So they aren't for babes who like to be mouthy with things, ya dig? BUT….I may explore a more baby friendly version for these custom sets, so let's discuss.
CUSTOMIZATION: While I can offer some color and texture varieties, I can't be to specific — as in, I create these to be abstract, fun and wild. So, there can't to many restrictions. BUT, I can include collaged images of people, places, things and animals!! Even lovies!! I can offer some little special details, like handwritten names, perhaps some maps, special glitter and sand textures!
SPECIAL FEATURES: collaged animal pictures/ collaged family/friend images / collaged maps / many textures / glitter / special find and seek elements / color palettes / cloth elements
The world is our oyster, so let's chat and come up with your custom set of wall blocks!
2 weeks lead time. Sorry, no returns are excepted on custom projects.